The micro/nanospray source we currently offer is a source insert for the Thermo Easey-spray source, PST-ES-M-N.  It is nicked-name "Jailbreak 2.0" because it allows the user to use any columns including those with fittings at both ends, which are suitable for the higher flow-rates in the microflow regime.  Sheath is also available to help desolvation of the ions to enhance sensitivity at these higher flow rates.
The heart of the micro/nanospray source that enables the source to achieve nanospray sensitivity at microflow flow rate is our newly-developed patented US PAT. No. 10,591,451  PST-mTip emitters.  These metal spray emitters perform especially well in negative ion mode, and also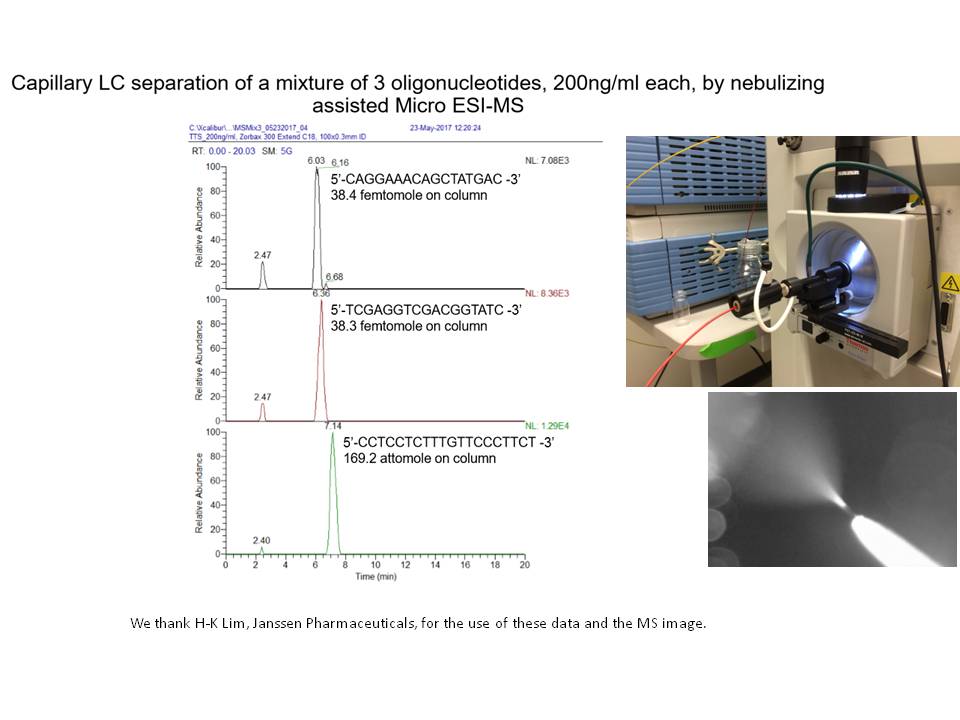 the spray is stable throughout the gradient from 100% aqueous to 100 organic.
For metabolomic studies, the PST-sTip laser-pulled fused silica emitter has been proven to produce high sensitivity results for both positive and negative ion sprays.  Our customer's results show 3x better sensitivity than those obtained with the Thermo HESI source for capillary flow.
In the near future, we plan to offer the micro/nanospray source inserts for other nanoLC-MS sources such as the Thermo NanoFlex and the Sciex Nanospray sources.  Please check back with this page about our progress in this development.